Accelerate your success with trusted industry leaders
With an ecosystem that spans processor manufacturers, server and switch OEMs, system integrators, supply chain leaders and industry consortiums, you are supported from data center design to system integration, commissioning and maintenance at a global scale.
With the ZutaCore Certified System Integrator Partner Program, you get access to superior end-to-end data center solutions, from the industry's best that address a wide range of needs across the enterprise, hosting and hyperscale.
ZutaCore is constantly cultivating its partner network. Contact us to learn more about how to qualify and join our partner program today.
Affiliated Engineers' (AEI) Mission Critical team is well recognized within the industry for their expertise in delivering unique and creative engineering solutions for data centers – focusing on performance, maintainability, and efficiency. AEI's team supports ZutaCore, in addition to data center clients and partners, by providing consulting, commissioning, and system engineering, to implement the unique benefits of the ZutaCore HyperCool solution.

Press Release | AEI website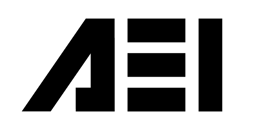 The ZutaCore HyperCool dielectric cold plate is tested and certified for AMD EPYC(TM) 7002 series processors, AMD EPYC(TM) 7003 series processors, and the AMD EPYC(TM) 9004 series processors.

AMD Website

Boston Limited has been providing cutting edge technology since 1992 using Supermicro building blocks. As a leading systems integrator and provider of high performance, mission‐critical server and storage solutions, Boston's solutions are tailored for each client, from the initial specification through to solution design and even full custom branding. Boston helps to solve the toughest business challenges simply and effectively. As a ZutaCore Certified System Integration Partner, Boston installed the ZutaCore HyperCool technology at its world class European labs in the United Kingdom and Germany, and its technical staff has been trained and certified as ZutaCore HyperCool Associates. There, the company's resellers, and customers can test the direct-on-chip, waterless, dielectric liquid cooling solution first-hand.

As power and cooling requirements increase with each successive generation of processors from both Intel and AMD, data center operators are being challenged to power and cool high-density racks of 50kW or higher. That's where ZutaCore Hypercool and CPI's ZetaFrame® Cabinet System come in.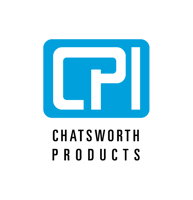 It's Time for a New Approach to Data Center Cooling
Reach out today to learn how you can unlock the power of sustainable cooling.
Schedule an Assessment